Survivor 3: Round 1
Here are the layouts I've received so far for the first round of Survivor. Aren't they gorgeous? It will be a hard decision, but pick your top 6 and go vote on the group site!
This first layout is by Tammy, who is IMMUNE this week. So here's her layout to OOOH and AAAH over, but you can't vote for her - she's already on to Round 2!
The rest of the layouts are below. I'll assign a number to each, for ease of voting.
Entry 1:
Entry 2:
Entry 3:
Entry 4:
Entry 5:
Entry 6: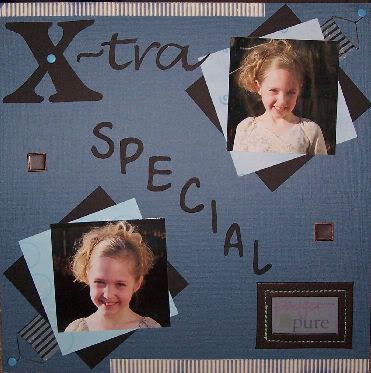 Entry 7: